Today I have the pleasure of hosting excellent author BECK ANDERSON! Her new release The Jeweler is zipping up the charts just as good things are happening for her debut novel Fix You.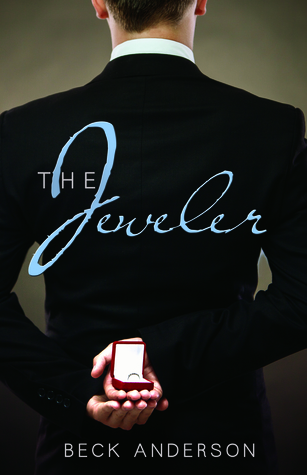 I'll share my review of The Jeweler, followed by an interview with Beck. But first I want to alert you to a super generous giveaway Beck is hosting: win a Kindle Fire!

a Rafflecopter giveaway

Beck is also giving away an ebook of The Jeweler to one lucky commenter for this blog post. Please leave your email address in your comment.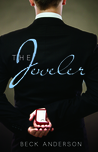 The Jeweler by Beck Anderson
My rating: 4 of 5 stars

Intriguing Plot, Quirky Characters

I loved Beck Anderson's debut novel Fix You, so I jumped at the chance to read an ARC of her second novel, The Jeweler. When I heard about the clever plot, I was even more excited.

Fender Barnes is a cynical jeweler who regards his eager, love-struck, engagement-ring-buying customer Brad with disdain. Love isn't real, right? But then Brad dies in a car accident right outside the jewelry shop, and Fender knows he needs to get the ring to its intended recipient: Ginger Stevens. But Fender never does anything right or easily, and when he sees the grieving woman at Brad's funeral, things go pear-shaped.

Ginger is a ski instructor who's stunned by her boyfriend's death. She's "love, light, green eyes, and freckles." Just like in Fix You, the author's portrayal of grief is authentic and eloquent:

The house was filled with his things, their things together. What upset her was looking at all the mundane stuff. Toothbrush. Who cared about his toothbrush? How could she get rid of it, though? A person accumulated stuff, never figuring he wouldn't be around to tie up the loose ends. Brad had arrogant, unfinished stuff, like half-drunk Gatorade bottles in the fridge.

In Fix You, the heroine's husband died. In The Jeweler, the heroine's almost-fiance kicks the bucket. Which begs the question: is Beck Anderson's husband worried at all? 😉 I hope he's exercising and taking his fish oil.

There's a host of wacky side characters, including Fender's dad "Pop", a man with some romantic tricks up his sleeve, and his bff Sam, a slovenly guy who shows his affection the best way a male buddy can: by insulting the hell out of Fender.

As per usual, Pop focused on the woman in the conversation. "Fender went after a girl? Really? Does this mean little Sandy didn't make you swear off women forever?"
Sam brightened. "I'd almost forgotten about Sandy. Isn't she the one that wrote I HATE YOU with weed killer on your front lawn?"

I love the understated humor.

Jewelry customers Jimmy the mobster and his bling-seeking girlfriend Naomi provide some color as well. Naomi has a heart-to-heart with Fender:

"That's what my therapist says. She says no woman should be bought for a shiny piece of glass."
Fender realized he was in the wrong profession, obviously. He should be blowing smoke up somebody's ass for a hundred bucks an hour.

Hey! Therapists make way more than $100 an hour now, hehe.

This is a sweet and subtle love story, and I encourage you to give it a try!

View all my reviews
And now an interview with author Beck Anderson:
Jennifer Lane (JL): First of all, big-time congratulations for all the success of your debut novel, Fix You, a RITA finalist picked up by Simon & Schuster for release. What was the award ceremony like? What do you know about the re-release in 2015?
Beck Anderson (BA):  The award ceremony was unbelievable.  It was a huge ballroom in a hotel in San Antonio, and there were I think almost 3,000 people there.  My husband came with me, but we didn't know a soul, except for the other nominees in the Best First Book category.  We sat at a table up front with like two other people who didn't know anyone.  The whole ceremony I spent fretting because my dressing was creeping up and my cleavage was all out of whack.  Best First Book was the VERY LAST category to be announced, so I was a nervous mess by then.  Nora Roberts read the nominees.  She is such a cool lady.  I didn't win, but it was unforgettable.  And the whole week of the conference I learned a TON.  
I don't know much about the re-release yet. I do know it's coming out on 3/3/15.  I have already re-proofed it, and there will be another galley, but so far that's what I know.  I am honored and completely thankful to get this chance.  It's surreal still — it hasn't sunk in.
JL: And hooray for your second novel, The Jeweler! Which novel did you write first? How did writing The Jeweler compare to writing Fix You?
BA:  I actually wrote The Jeweler first.  I wrote the first draft a LONG time ago. It was a fun thing to come back to it, especially now that I have grown as a writer, and could add a lot to it to make it better.  The Jeweler felt easier? I think because Fender is such a strong character — he was really fun to write.
JL: Fender Barnes is the hero of The Jeweler. What influences formed his cynical personality? Was he inspired by anyone in particular?
BA: I think Fender's mom dying when he was little really formed his personality — he's always waiting for people to abandon him, so to combat that, he leaves them first, or gives them a reason to leave — kind of beating people to the punch in the abandonment department.  I love snarky guys — Chandler Bing from Friends is a great character, and Fender is actually a lot like many men I have known personally.  Guys with big hearts but a lot of doubts and a lot of sloppy mistakes.  It's not easy to be twenty-something and not screw up constantly.  I know that's what my twenties felt like.
JL: I love Chandler Bing. What draws you to writing grieving characters?
BA:  One of my greatest fears is losing the love of your life.  I have had two very good friends experience it.  I think I may finally be done chewing on it, but it's really scary to me, and I can't help but wonder how women handle it.
JL: What are you working on now?
BA: Oh, 'tis the season of Nano, so I am starting a new novel.  I think it's going to be set near Yellowstone in fly-fishing country and it may involve a character from Fix You.  We will see.  I do also have the sequel to Fix You done, but it needs a little love, so I need to put the finishing touches on it.
Sounds great! Thanks to Beck for visiting the blog, and don't forget to comment to win an ebook.